Bismarck, N.D. – Brittany Surritte, a student with the Devils Lake Adult Learning Center, received the North Dakota Association for Lifelong Learning (NDALL) Adult Education Student of the Year Award on Sept 28 during the NDALL Annual Fall Conference.
The Student of the Year Award is given to an individual who is a current or recent adult student/graduate, demonstrates determination and perseverance, and sacrifices to achieve his/her educational goals.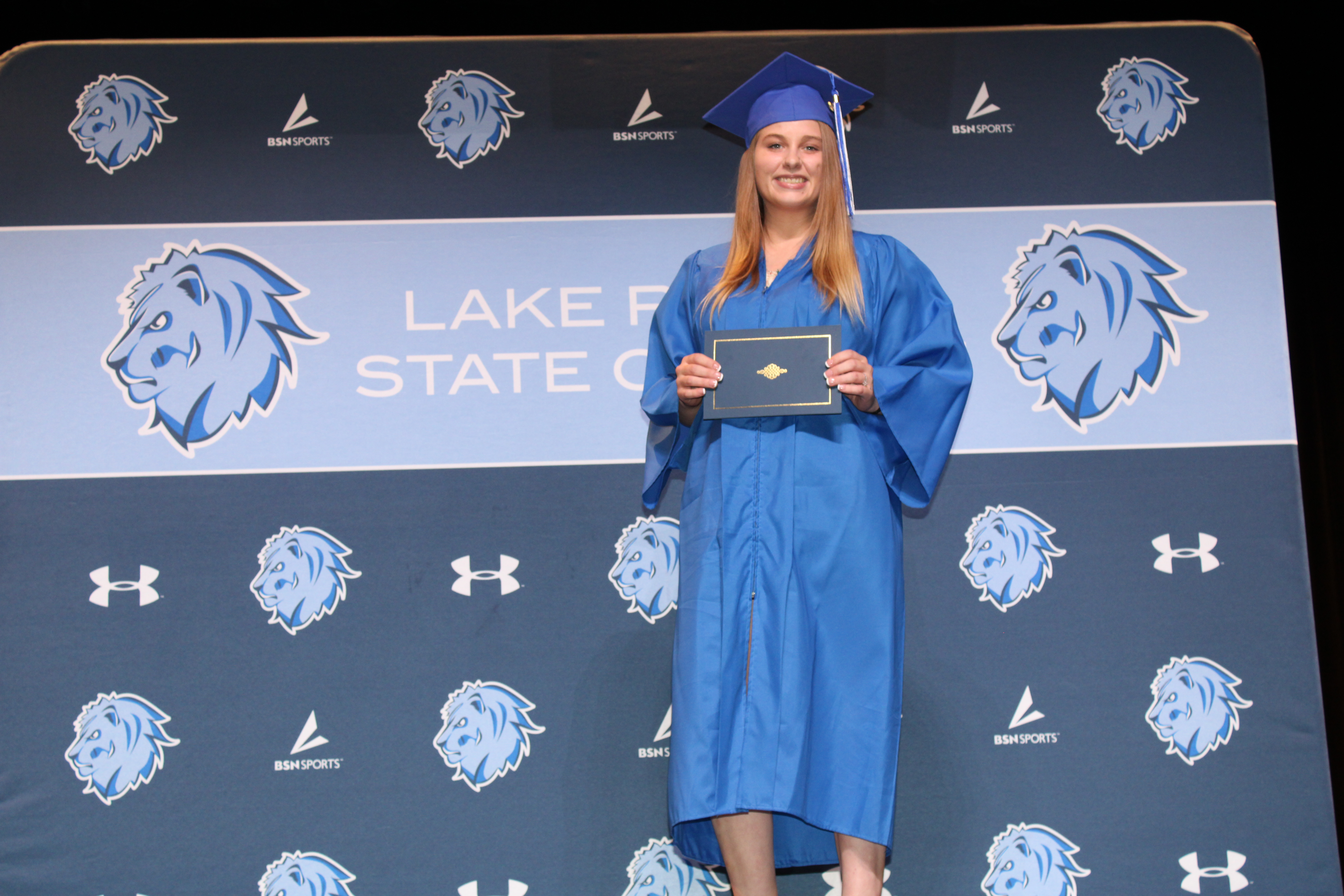 "Brittany exemplified a perfect student. She always came with a smile on her face, determination, motivation, and an eagerness in reaching her goal of getting her GED.," said Bridget Hanlan, director of the Region III Adult Learning Center in Devils Lake. "It was an honor for all the staff and students to see her succeed and obtain her GED."
Living in Missouri, a high school dropout, homeless, pregnant, aimless, and scared was once the description of student Brittany Surritte. Then one day, she and her husband got a phone call from family in New Rockford, N.D., offering them a place to stay until they could get back on their feet. They jumped at the opportunity and made the trip to make a fresh start. A little over a month later, Brittany's husband found a job and housing for their growing family.
After getting settled and welcoming their twin boys, she decided to get her GED. It wasn't going to be easy as she didn't have a driver's license. The only day she could get to Devils Lake was on her husband's day off from work. Things got a little brighter when she found out the ALC would come to New Rockford and meet her in the library one day a week. Each Tuesday, Brittany would meet with an instructor and study, ask questions and take ready tests. She would enthusiastically take books to do work from home and use her phone to study the online programs since she didn't own a computer. She would patiently wait for her husband's day off and travel the 45 minutes to Devils Lake to take an official test. They would do this for four months and on January 30, 2023, Brittany passed her last official test.
Brittany explains, a year ago, she would have never thought about attending college, but now that she obtained her GED she can dream and set goals for herself. Brittany took classes at LRSC during the summer 2023 session and is now employed in the Carrington area.