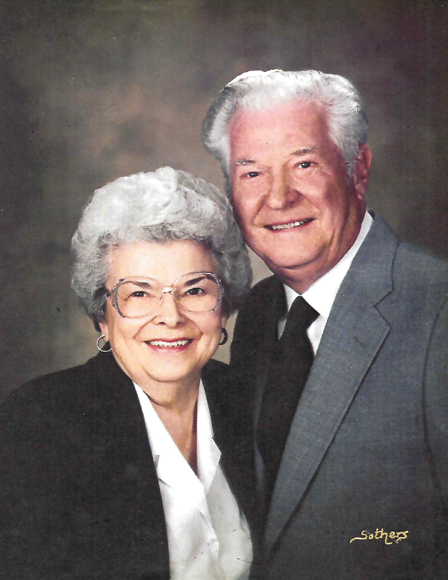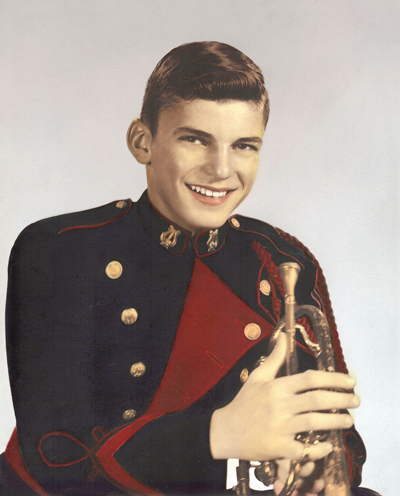 Fred and Vivian Hoghaug were both deeply rooted in the Lake Region. Fred was born in Devils Lake, and following high school, he gave up a promising career as a bundle pitcher on a threshing crew to try out as a bank "flunkie". This proved to be a wise decision, as Fred moved through the ranks to become assistant cashier, vice president, and finally president of Ramsey National Bank and Trust Company. Vivian Osen was raised in Binford, North Dakota, and earned a teaching certificate from Valley City State College. She accompanied her family to Devils Lake when her father became manager of the Nortz Lumber Company.
Vivian and Fred were married on stage in two different plays before marrying for real in 1939. Together, they raised three children - Lynn, Linda, and Paul.
Fred_Vivian_HoghaugIn 1961, at the age of seventeen, their son Paul died in a tragic hunting accident. The Hoghaug family has established several charitable funds which honor Paul's memory by helping other young people gain access to education. Paul was an average, good student involved in a lot of extracurricular activities. He loved to fish and hunt. He was good at water skiing, including jumping. At school, Paul won letters in hockey. He was in the band from junior high and on. He played first-chair trumpet and had several solo parts. Other activities included district winner at the science fair, member of St. Olaf Boys' Choir, Boys State, and the National Luther League convention in Florida.
Throughout their lives, Fred and Vivian Hoghaug have generously invested their time and talents, as well as financial resources, in pursuits that have helped make Devils Lake a better place to live. To Fred and Vivian love and charity are synonymous. "Love is a basket with five loaves and two fishes. It's never enough until you start to give it away." In 1966, Fred and Vivian established a remainder trust in memory of their son Paul. The gift was designated to support the college's library. Dean Berg and officers of the Community College Foundation, established in 1959, asked that the library be named "Paul Hoghaug Library". The trust value at the time it was established was $35,000. Its present value is approximately $140,000. Fred's philosophy about life is that we all must believe in the "magic of compounding interest".
[Top photo: Fred & Vivian Hoghaug; bottom photo: Paul Hoghaug]