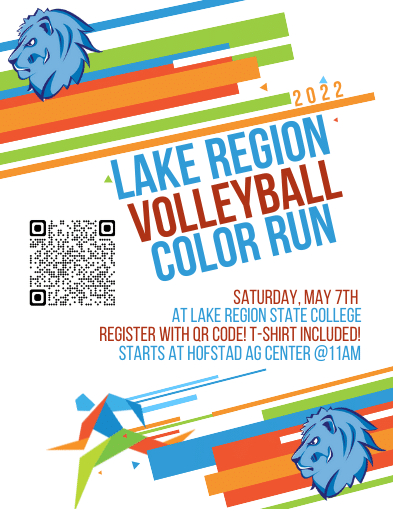 LRSC Volleyball Color Run!
Please join us for our 1st ever LRSC Volleyball Color Run. This is a fundraiser for the LRSC Volleyball, and the money raised will help with the following costs: 
 Travel 
 Uniforms 
 Scholarship Opportunities 
 Cultural and Educational Experiences for the team 
The run will take place on Saturday, May 7th, and will begin at 11:00 AM. There will be different routes to run, walk, bike, crawl, etc., and there will be stations where you will be splashed with color along the way. The cost for the run: 
$30 – Adults 
$20 – HS/College Students 
$15 – Kids (12 and Under) 
All registration includes a t-shirt. Click or scan the QR code to register for this fun event.