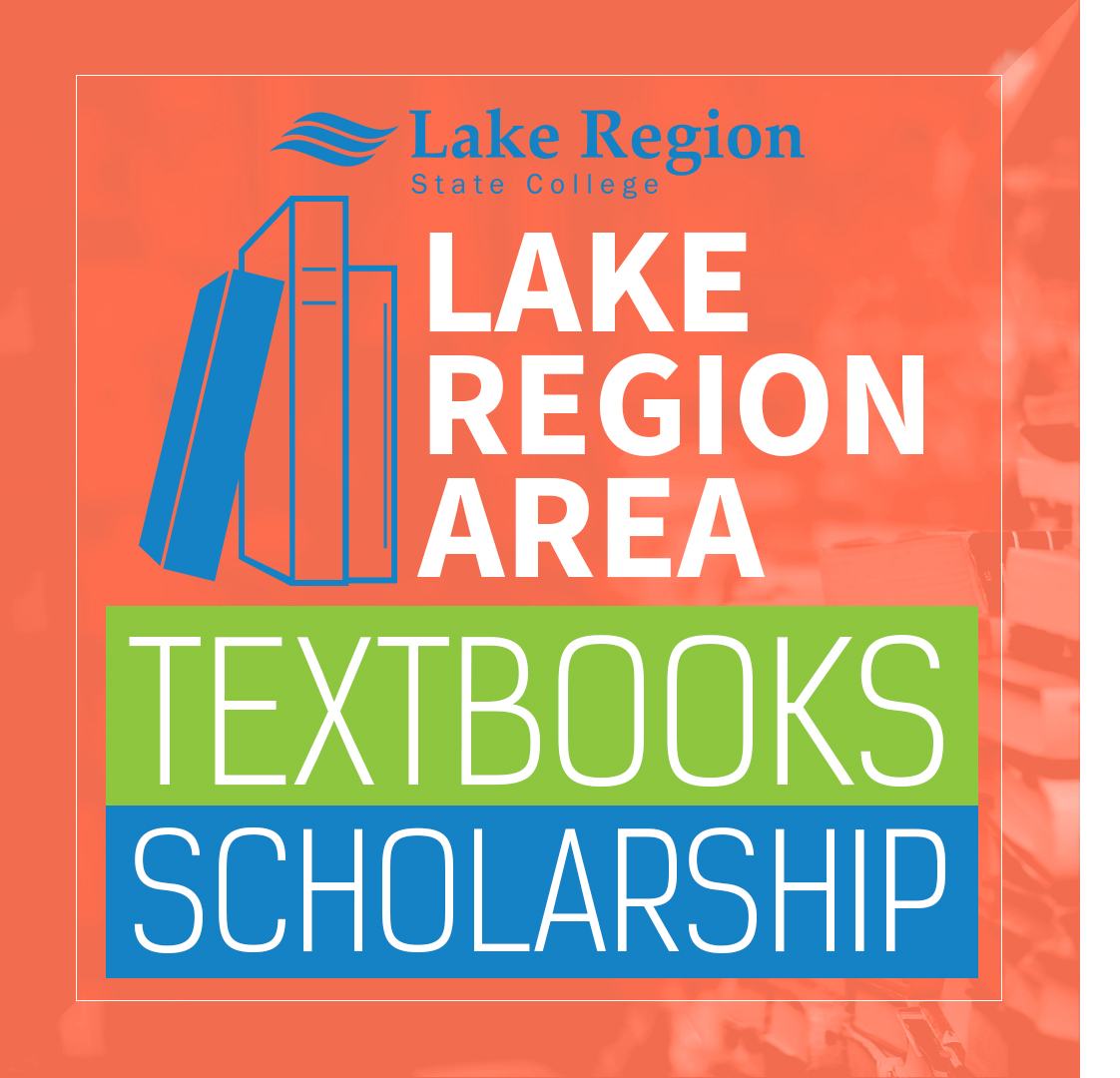 This year, books are on us!
You may have always planned to attend Lake Region State College. You may have been looking at leaving home and going to a college or university outside the area, but now are rethinking those plans.
That's OK. 
Lake Region State College has always been here for students. At LRSC, you have a world of opportunity in your back yard and can start your college experience here.
And now, we will buy your books.*
At Lake Region State College, the first two years of a bachelor's degree are available to you on campus or online. Our credits transfer thanks to the articulation/transfer agreements with colleges and universities. Staying home and commuting to Lake Region State College for the first half of your bachelor's degree can save you big bucks (we're talking up to $20,000) LRSC's career and technical programs will have you work ready in two years or less in fields needing employees now here and throughout the region/state/nation, such as auto technology, nursing, precision agriculture, and more.
And now, we have an incentive for you to look at us even more. Area students who enroll as a full-time degree seeking student may be eligible for the Lake Region Area Textbooks Scholarship and provides $500 towards textbooks and supplies at the LRSC Bookstore. 
The scholarship will be awarded $250 for Fall 2020 semester and $250 for the Spring 2021 semester.
The scholarship is valid only for required textbooks and supplies at the LRSC Bookstore.
A minimum 2.0 GPA in the Fall 2020 semester is required for Spring 2021 renewal.
Students must be first-time, full-time, degree- seeking students and have a high school graduation year between 2017-2020.
Students need to be registered for Fall 2020 classes in order to accept the scholarship. (there will be significant registration opportunities in July/August).
Students must have graduated from high school in the Lake Region from 2017-2020, defined as the following schools/communities: Carrington, Dakota Prairie, Devils Lake, Edmore, Fessenden-Bowdon, Fordville-Lankin, Four Winds, Griggs County, Harvey,  Lakota, Langdon, Larimore, Leeds, Maddock, Midkota, Midway, Minnewaukan, Munich, New Rockford-Sheyenne, North Star, Park River, Rolette, Rolla, Rugby, Starkweather and Warwick.
*Award spans over the fall and spring semester of the 2020-2021 academic year with $250 to purchase books and supplies at LRSC Bookstore Fall 2020 and $250 Spring 2021. Student must be from the qualifying area.
For more information contact LRSC.enrollment@LRSC.edu.